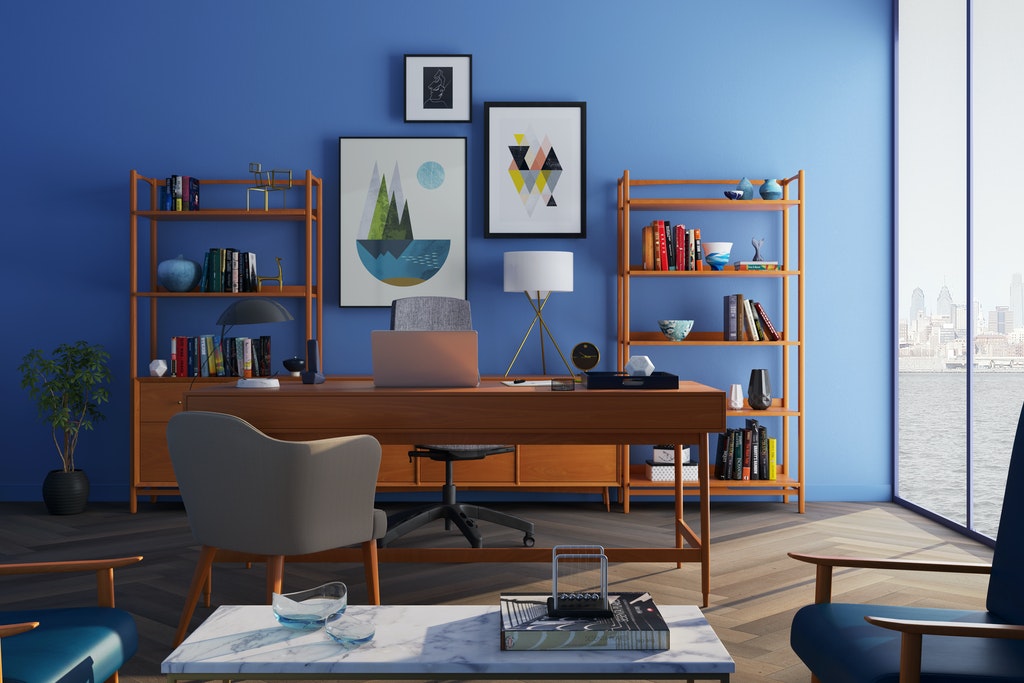 The pandemic has seen a rise in hybrid working patterns even though not everyone has a space at home to do it. Working from home has become the standard for a balanced life and many people like this new age of working. But it's not always easy for everyone as space, quiet and a good internet connection are the basic of what's needed to successfully work from home. In order to optimise your working conditions, I've laid down a few tips below.
If you don't have a desk, make one
Many people resort to slumping on the couch or in bed with the laptop sat on their thighs and necks craning down to see the screen in order to work. I can tell you now this is by far the worst thing you can do for your body and will in turn affect your work. It may seem costly to some to buy an office desk and chair and all sorts but there are alternatives to buying a desk. The obvious may be to buy a used desk from an online marketplace or a yard sale. Another might be to buy a plank of wood from a hardware store and decorate it. Make use of small spaces like closets with shelves (if you don't need a large desk space), or try a desk on wheels if you have small spaces to fill. Don't forget to make the screen eye-level – you can do this by buying a monitor stand but you could also stack books underneath! And maybe because your saved on your desk and stand, it couldn't hurt to splurge on an ergonomically comfortable chair!
Make use of in-home storage and space
You don't have to break the bank to create a productive work environment – by being resourceful, you're saving precious time and money! For example, repurpose tin cans and use old mugs to store stationary bits and bobs like scissors, pens, pencils and USB sticks. You can even lightly decorate them with whatever pretty paper or materials you own, like yarn for example. Baskets and crates also make good storage units and can be found around the house or bought for cheap. You could even turn a wheelie drinks/food cart into a near storage unit.
Make use of wall space above and around you by hanging up a cork board or just hanging up pegs, or a full pegboard, could be useful to hang items like a clock, memos or even lights. Which brings me to the next thing – make sure you have adequate lighting! If you don't have much natural light where you work then invest in a table lamp or clamp lamp.
Get an extension cord
If you need extra cables and cords for your gadgets then investing in an extension cord might be a smart idea. This way, you can keep track of all your gadgets in one space and it proves to be most convenient when you come home from having to go to the office and can easily connect back. There are ways you can hide unsightly cords too if it bothers you.
Add comfort
Adding a natural element to your workspace, like a plant, may create a more caming atmosphere and help you work better. On another note, adding pillows and cushions to your seat or bench may relieve any physical discomfort – the same goes for standing desks.
Invest in building a functional home office and you will thank yourself sooner or later.