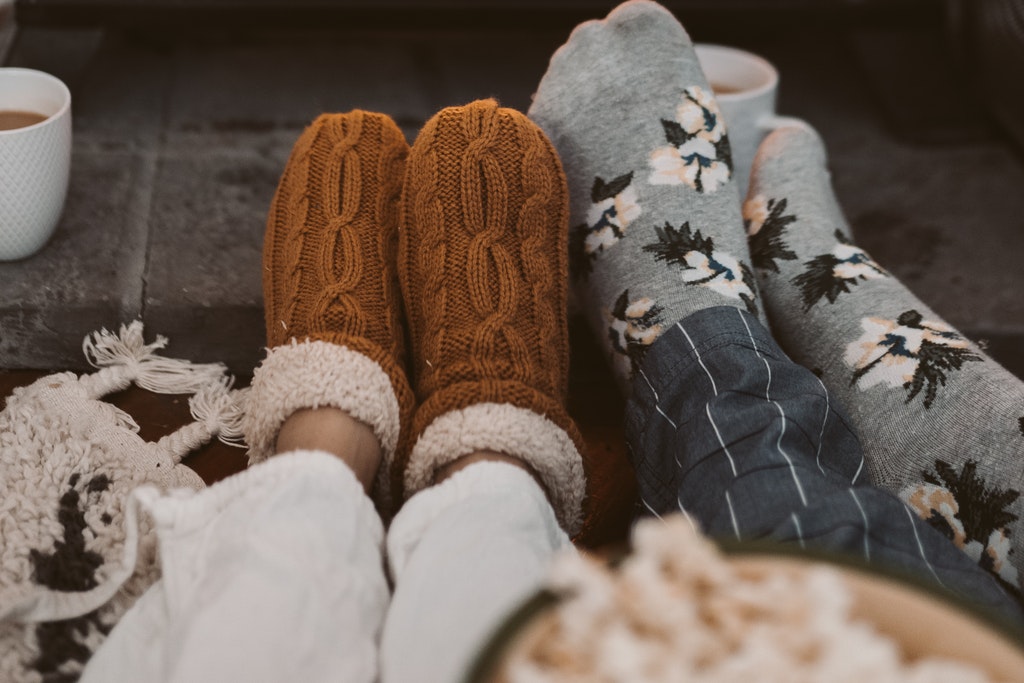 Hygge (pronounced hoo-gah) is the essence of Danish living and roughly translates to that quality of cosiness that creates a sense of comfort and contentment. The word derives from old Norwegian where it meant wellbeing  – so you can imagine the kind of things that denote a sense of hygge. Sitting in front of the fireplace with a book. Baking a cake with your loved ones. Even cosying up to watch a movie. Basically, hygge are the things and experiences that make you feel like you're wrapped in a hug, and this is perhaps why the Danes continuously outrank other countries in the world's happiness index!
Light up your Life
In order to Danish-up your residence, there is one weapon you will certainly need – candles. Denmark sees some of the longest and coldest winters and to cast off the darkness they use light! It's quite common to see Danish residents dim their lights and sit by candlelight instead as to bask in that ambient glow. Here in the UK, we aren't shy of gloomy weather and so getting your hands on a box of candles from your local shop or even splurging on exquisite light fixtures might help you live that hygge lifestyle. If you live in the countryside and own a log burner or a fireplace – you're well on your way!
Comfort is Key
Another way to hygge-fy your living space would be to decorate your inside with the outside. This means using wooden furnishings, using earthy and natural tones, making use of twinkly lights or candles and keeping lots of blankets around! The point is to create a comfortable atmosphere and encourage togetherness. After you've metamorphosed your entire home, consider fashioning a hyggekrog. As if the idea of hygge itself doesn't send you into an oblivion of contentedness, a hyggekrog is that small nook in a kitchen or anywhere by a window where you can sit comfortably and melt into pure tranquillity. It's sort of like Sheldon's spot from Big Bang Theory! It can be decorated with pillows, blankets, fairy lights and some books if you're into reading. Otherwise, it's the perfect place to sit and mindfully look out of the window.
Kitchen Antics
Have you ever had a Danish pastry? Then you'll know how sweet and decadent their palette is. The kitchen is another place for hygge to happen and that's because food can evoke a sense of joy and comfort. Try this: the next time you feel like a cheat meal, why not cook or bake something yourself? Invest in some good quality kitchenware, put on your favourite apron, light a few candles and spend that time crafting the perfect meal – and then take that creation and enjoy it in your hyggekrog! Or better yet, invite your loved ones to join you and bask in that warm, fluffy togetherness. 
Last Thoughts
Hygge is meant to be found in ordinary things – like having a cup of tea. And the point of it is to take pleasure in these simple things and absorb that sense of gratification and happiness. Gather with family, stargaze with pals or bake some bread and delve into that feeling of euphoric bliss. Grab a book, grab a nook and hygge your way to a happy home and happy life.