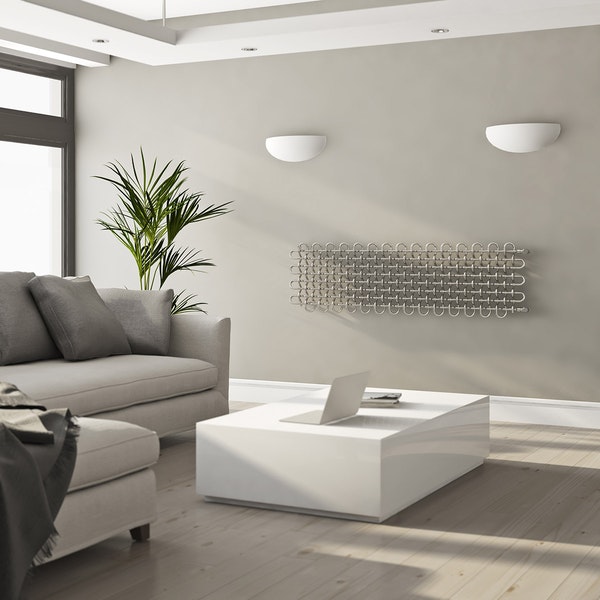 What to think about when buying a designer radiator
When it goes about designer radiators, their world is like a seashell.
So many options are available and it's easy to get frustrated with their purchase if you haven't done some research to determine exactly what are your needs for your radiator. Making a decision tailored to your needs as a radiator user means you will have more room for creativity! Of course, home heating doesn't have to be boring, and you have various options to choose from to find the perfect model. Below are some of the think about tips to consider creating a unique boiler.
How to add designer radiators for your home in the best way? 
Whether you want to emit the heat to match a contemporary new build, or looking forward to renewing some existing interiors, designer radiators shouldn't only have a great look. On the other side, they have to work effectively in your house environment and needs of lifestyle. 
Choosing radiators for any home, take the heat output into account based on room size. It is essential before looking into colours or designs. This process is commonly known as calculating the BTU (British Thermal Unit) energy requirement of the room space. 
From towel rails, column radiators to heated mirrors, there's probably designed something for every house and every budget. 
When you think about having your convector fins inside or behind the radiator, just choose the most convenient shape. This aesthetic choice can be left up to you, looking at the radiator's efficiency.
How do choose the size for design radiators?
When you are thinking about size, designer radiators have it all. Whether it's can be some compact panel radiator or a sprawling horizontal heater, all range of size choices that you can find are available at most of the online retailers. Also, it is well-known that one shape never fits everything when it comes to interior design. That's why consult with a designer to make your radiator fit best, above and beyond your everyday need. He will also help you make sure that the chosen type is exactly capable to fit your expectations.
Vertical vs horizontal radiators design
Both shapes can fit the practical and aesthetic decision. While homes that have less headroom must opt for a vertical design to take advantage of what is available, larger homes can have more luxurious choices. The vertical radiator stands out from the crowd, its height is striking in any room. While standard horizontal radiators tend to blend in with the wall, designer heaters can bring some spark into even the darkest of rooms.
Double or single convector fins – how to choose?
Convector fins refer to notches behind or inside the radiator. Through them, the heat is radiated into the room. Using two sets or more will naturally increase the amount of radiated heat. Somehow, this may be good for one home and it may overheat for some others. This option is useful for certain models of designer radiators.
Advantages of electric and central heating
Another question related to designer radiators for the house and especially, the bathroom is whether you need electric or central heating panels for it.  Some of the rooms are naturally warm, standing on the south side of the house. The bathroom is often heated from time to time and kept hot with warm taps, hot showers and baths. That is the reason to think about the more effective usage of resources. If the heating is only needed for certain times of the day, it may not match the schedule of your central heating system. So electric radiators can help you in that case.
Heating in style
Once you've figured out the practicality of your heating, it's time to decide on the actual design you want. There are many finishes and a range of matte colors that can balance your house decoration. Whether it's a bold minimalist panel radiator or a striking bronze vertical, it's up to you.
  When it comes to designer radiators, your choice can be conservative or striking, but still, make your home an oasis of heating.
Modern designer radiators offer stunning focal or elegant stylish color-matched radiators that combine your desired look with energy-saving to help enhance the appearence of your home.